Concierge IT
We believe in being more than an IT resource, being an IT concierge allows your organization to perform your best work, be more productive and profitable. We do this by being insanely responsive, having a team with a wealth of knowledge, incredible tools to perform to the highest standards, and taking IT responsibilities off your staff who quite frankly have better things to do. We believe we outperform Internal IT by having a larger resource pool and toolset, while being unmatched compared to all other outsourced IT vendors in value.
What is Concierge IT?
If you have ever called a hotel Concierge desk you know a couple of things
They answer right away
They always point you in the right direction
They prevent you from wasting time
They always have the right tools for the job (need more pillows, need a sewing kit, forgot your toothbrush?)
If they don't know they find out and they ALWAYS follow back up
Well imagine your IT resource was like that Hotel Concierge, that's exactly how we see our responsibility to our clients.
About Creative IT
Creative IT was founded specifically to help companies who utilize both Apple and Microsoft Technologies. Founded by Robert Phelps a former Apple Employee who found a great need to help companies in the Triad get Apple support. After 5 years of providing expert Apple support the team found many companies who were using both Microsoft and Apple technologies and were having issues getting expert support for both technologies. After years of development and investment into Microsoft technologies and the addition of the Microsoft Team, Creative IT was formed. Creative IT is uniquely set to now not only offer support for companies who use one technology but also companies who deploy a mixture of technologies through our multiple support teams.
Why Teams?
Technology is always evolving. Attempting to be a jack of all trades is impossible. We decided early on to hire experts in their respective fields to provide our clients with the most comprehensive support imaginable. This mindset has been true from the very beginning allowing our clients to receive the highest level of support.
The Creative IT Advantage
Our teams work closely together to ensure both Apple and Microsoft technologies play nice with one another. Having dedicated support teams for both Apple and Microsoft provides your company this unique advantage. Our small teams dedicated to each client gives our clients the feel of an in house IT department without the expense and overhead of full time staff. Our engineers specialize in Apple, Windows, Business Security, as well as numerous tools (VMware, Meraki, Cisco, G-Suite, Office 365 and much more). Our group's vast experience, knowledge and resources helps our clients be more productive and grow their business.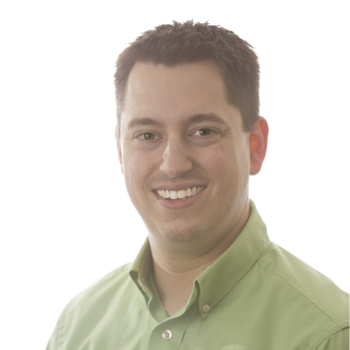 Robert Phelps President
Robert worked for Apple for 5 years as a technician and trainer. After discovering many companies were having issues getting support for their Apple environments he decided to leave Apple to create the Triad's leading IT support provider. Forming Creative IT to provide true support for companies using both Apple and Microsoft technologies.